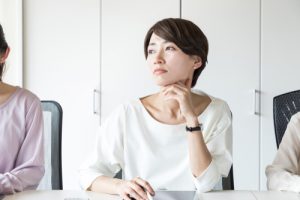 According to a major nationwide survey through HR.com and the National Association of Professional Background Screeners (NAPBS), approximately 96% of employers rely on some type of background check investigators to screen potential employees. Most of those checks are run for full-time or existing employees, and part-time employee checks are far less common. Usually, a hiring manager, HR department, or private business is responsible for running the scans and compiling necessary information. But what really shows up on a background check?
Arrests, Convictions, and Criminal Records
Between 70 and 100 million Americans have a criminal record (that translates to almost 1 in 3 adults). While many of those are misdemeanors or simple slaps on the wrists that won't affect job performance, others could potentially be problematic in the workplace. It's the employer's responsibility to maintain a safe and secure work environment. Therefore, over 90% of employers currently run background checks to check for criminal activity and arrest or conviction records.
Driving Records
According to the Bureau of Transportation, nearly 38% of employees nationwide are required to do some type of job-related driving during work hours. The right background check can verify active licenses and safe or stable driving history to help confirm the applicant is responsible enough for the job tasks. But it can also disclose issues such as previous DUIs, outstanding tickets, points, and other risky driving behaviors.
Education Verification
It's estimated that 40-80% of applicants lie on their resumes and approximately 75% of employers catch those lies during the interviewing process. Running a thorough background check can help verify education and degree or certification claims to ensure you're getting the best hire right off the bat for your business.
Employment Records
Employment history is just as important in many ways, if not more so than education verification. Nearly all businesses make at least one bad hire annually, and that decision can threaten the safety and security of the business itself. An employer is responsible for the safety and security of their employees. A bad hire can potentially put existing employees at risk, become threatening or violent towards customers, and even cost the business thousands of dollars in extra work hours, training fees, worker's comp, and rehiring/replacement fees. A background check can verify lies on the applicant's resume or confirm employment claims, so you can be sure to hire the best fit for the position without nasty repercussions.
Social Security Number Validation
Certain legal documentation and identity proof are needed to work in the US. No applicant is legally required to provide their social security number to a business on the employment application. They can leave that blank and explain they're not comfortable disclosing it at that time. However, if the person is hired, they will need to provide their social security number for a background check if asked to do so. Fortunately, it's easy to apply for a social security number with the proper identification. Once a business has the essential documents, they can rely on their overworked HR department to run the background checks or simply contact Chicago background check investigators to do it instead. Give us a call when you're ready to avoid the extra hassles and headaches.