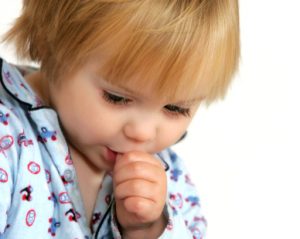 There are currently over 73 million children in America. And the last reported census stated nearly 22 million children were living in a split household, meaning one biological parent was outside of the home. Proper custodial arrangements are essential to ensure children are taken care of properly. Providing the right evidence and documentation necessary to win child custody cases can be incredibly stressful on your own. Fortunately, the right Chicago private investigator can help. But how is this the case?
A Private Investigator Can Interview Witnesses
There are different types of custody arrangements, but courts always make the final decision based on what they feel is best for the child. Bickering parents can claim whatever they want and waste precious time and money on emotional outbursts. But the child's best interest is always paramount. Outside influences come into play here. A private investigator can interview other people involved in the child's life such as a pastor, teachers, neighbors, parents of friends, and other active participants in the child's life.
A Private Investigator Can Gather Essential Evidence
Legal child custody decisions always prioritize the health, safety, and security of the children involved. Nearly 15% of children (or 1 in 7) are abused annually in the US. A scared parent or family member may not disclose the truth out of fear, but a private investigator can get the necessary evidence for the court. A PI can perform surveillance, get high-quality photos and videos beyond cellphone quality, gather evidence of alcohol or substance abuse, and prove neglect or poor residential conditions. A Chicago private investigator can even follow and capture proof of dangerous or suspicious behaviors in public areas such as grocery stores, school grounds, and parks whereas family members, friends, or the other parent could easily be noticed or risk their safety if they attempted to do the same.
A Private Investigator Can Discover Hidden Assets
In simplest terms, single-parent child support costs are usually based on the overall monthly income of the non-custodial parent. The expected amount can typically be estimated with the help of a simple statewide payment calculator. However, extra assets can also come into play and affect the total amount due. Some non-custodial parents try to hide assets to minimize their child support costs which is illegal if discovered. A private investigator can find those hidden assets such as property, bonds, investments, extra bank accounts, and more to help ensure your child gets what they need and deserve.
A Private Investigator Can Run Necessary Background Checks
The rule of thumb is to give your kids at least a six-month period after your breakup to start dating someone new. But many parents begin a new romance sooner or even before the relationship is over. That can create a lot of extra stress for the other parent, especially when it comes to the safety and security of their children. A Chicago private investigator can run the right background checks on anyone new in your children's lives, whether that's dad's new girlfriend, a new babysitter, a new tutor, or anyone else potentially suspicious. Give us a call when you're ready to get ahead on your child custody case.