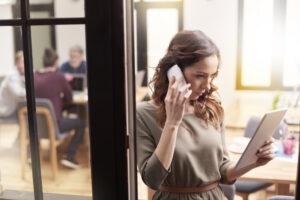 Thinking about hiring a private investigator? According to the Bureau of Labor Statistics, there are nearly 29,000 private investigators nationwide. So locating one to consider for your personal or professional needs may not be a challenge, depending on where you live. However, all PIs are not equal, and there are many things to consider before putting down a retainer. Fortunately, essentials such as experience, licensing, and insurance are easy items to verify. And once you choose the right one, there are several advantages to hiring a private investigator. 
Professional Expertise of a Private Investigator
Private investigators have the training and experience to conduct thorough investigations using various techniques, such as surveillance, background checks, and interviews. They are also familiar with legal procedures and can help clients navigate the legal system. When interviewing or considering a Chicago private investigator, ensure they have plenty of professional expertise in the type of investigation you need. 
Discretion
Private investigators operate with a high level of confidentiality and discretion. They can investigate sensitive issues without drawing attention to the client or compromising their privacy. They also know how to protect sensitive information and maintain the confidentiality of their clients. That doesn't mean they won't be able to offer references. A competent private investigator should have several recent and relevant client references or testimonials available upon request. However, the sensitive elements of the cases will not be disclosed. 
Time and Resources
Conducting an investigation can be time-consuming and requires resources such as specialized equipment and access to databases. Private investigators have the necessary resources and can dedicate the time needed to conduct a thorough investigation. While the newest iPhone or Samsung smartphone may have impressive specs compared to previous models, they're no match for professional equipment and experience. A potential might be able to get a decent video, but that doesn't mean it will be admissible in court. An amateur can also put their own health or safety at risk by attempting to get the required evidence. A professional investigator can get the details you need in the safest and most time-effective manner possible. 
Objective Analysis
Private investigators are professionals for a reason. Depending on the state, they may need to go to school or be specially trained in industry standards; often both are required or at least preferred by the best agencies. The most competent and experienced PIs approach investigations from an objective standpoint and use facts to draw conclusions. This can be particularly valuable when emotions are running high, and clients need an impartial analysis of a situation. A private investigator is preferable to any situation where high emotions, partiality, or prejudice can come into play. Private investigators can provide an unbiased perspective that may be difficult for clients to achieve on their own.
Hiring a private investigator isn't always the right decision for every situation. But when you're ready for professional help, don't leave it to the amateurs or those lacking experience and credentials. Contact us or give us a call when you're ready to discuss your needs with a qualified Chicago private investigator.